The fastest way to get Service Password for CT Scanner, MRI Scanner and others
-- You may receive password in ONE hour! *
(
Ask Online
)

[ Manufacturers | CT Scanner | MRI Scanner | Other Scanners | Success Stories | FAQ | Contacts ]
Angiography | Magnetic Resonance | Computed Tomography | Cardiology |
Mammography | Radiography | Surgery | Ultrasound | Urology
Cardiology Scanners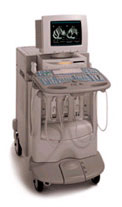 Cardiovascular IT Solutions optimize clinical workflows through integration of information and imaging. They are designed to make healthcare better, faster and more cost-effective. Integrated parts are: multi-modality image viewing and archiving system, knowledge-driven tools are clinically-derived and include clinical decision support options and evidence-based structured reporting.
Tags: Cardiology, CT, AX, MR, US
SIEMENS
GE Healthcare (General Electric)
Ultrasonix Medical Corporation
PHILIPS
TOSHIBA
* All orders for Service Passwords and Codes are proceeded through e-mail. Please specify what is interested and required for you, and we will contact you in 24 hours.
* Actual for most of the SIEMENS Service Password and some of GE License Options. Service Keys and Service Passwords for scanners of other manufacturers may be provided in longer time. Delivery time is depend on some parameters that explained before order processing.
---
Copyright © 1996-2017, Service Password Ltd. All rights reserved.