The fastest way to get Service Password for CT Scanner, MRI Scanner and others
-- You may receive password in ONE hour! *
(
Ask Online
)

[ Manufacturers | CT Scanner | MRI Scanner | Other Scanners | Success Stories | FAQ | Contacts ]
Angiography | Magnetic Resonance | Computed Tomography | Cardiology |
Mammography | Radiography | Surgery | Ultrasound | Urology
MR Scanners / MRI Scanners - Magnetic Resonance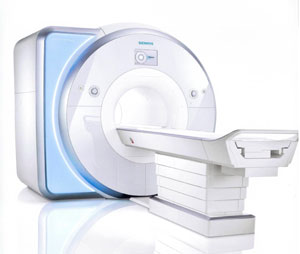 Magnetic Resonance Imaging (MRI) also known as Nuclear Magnetic Resonance Imaging (NMRI) - is a method of noninvasive medical imaging used in radiology to visualize in details internal structures of the body.
MRI not using an ionizing radiation, it is based on a powerful magnetic field to align the nuclear magnetization of hydrogen atoms of the water inside the human body.
Radio Frequency (RF) fields are used to systematically alter the alignment of magnetization. It allows to detect rotations of magnetic fields by scanners.
These method is also known as MR imaging. MRI scanners produced by different vendors such as SIEMENS, Philips, Toshiba and General Electric.
Tags: MRI, MR, NMRI, RF
SIEMENS
PHILIPS
GE Healthcare (General Electric)
TOSHIBA
* All orders for Service Passwords and Codes are proceeded through e-mail. Please specify what is interested and required for you, and we will contact you in 24 hours.
* Actual for most of the SIEMENS Service Password and some of GE License Options. Service Keys and Service Passwords for scanners of other manufacturers may be provided in longer time. Delivery time is depend on some parameters that explained before order processing.
---
Copyright © 1996-2017, Service Password Ltd. All rights reserved.