The fastest way to get Service Password for CT Scanner, MRI Scanner and others
-- You may receive password in ONE hour! *
(
Ask Online
)

[ Manufacturers | CT Scanner | MRI Scanner | Other Scanners | Success Stories | FAQ | Contacts ]
Angiography | Magnetic Resonance | Computed Tomography | Cardiology |
Mammography | Radiography | Surgery | Ultrasound | Urology
Service Passwords for different scanner types!
We can provide Service Password not only for CT scanners and MRI scanners, but for any type of scanners. These passwords and service keys purchased on-demand request (this will spend some time for the first purchase order).
Several samples of scanner types: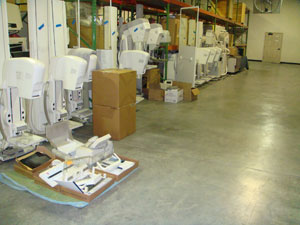 Please contact us to order Service Password.
If you require to order Service Password for SIEMENS, Philips, GE, Toshiba or Ultrasonix scanner, please click on the corresponding link.
* All orders for Service Passwords and Codes are proceeded through e-mail. Please specify what is interested and required for you, and we will contact you in 24 hours.
* Actual for most of the SIEMENS Service Password and some of GE License Options. Service Keys and Service Passwords for scanners of other manufacturers may be provided in longer time. Delivery time is depend on some parameters that explained before order processing.
---
Copyright © 1996-2017, Service Password Ltd. All rights reserved.