The fastest way to get Service Key, License Options and Modules for GE Scanner
-- You may receive license options in ONE hour! *
(
Ask Online
)

[ Manufacturers | CT Scanner | MRI Scanner | Other Scanners | Success Stories | FAQ | Contacts ]
Angiography | Magnetic Resonance | Computed Tomography | Cardiology |
Mammography | Radiography | Surgery | Ultrasound | Urology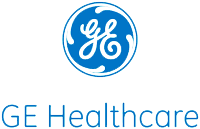 General Electric (GE) Healthcare
Service Password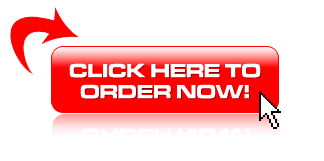 * All orders for GE Passwords and Codes are proceeded through e-mail. Please specify what is interested and required for you, and we will contact you in 24 hours.
Buy Service Key for GE CT/MRI Scanner
We can provide Service Key for GE scanners on-demand request (this will spend some time for the first purchase order).
To request Service Key for GE scanner please contact us using any method.
Please provide to us the following information:
Scanner name
Scanner type
Scanner year
Scanner software version
Hardware Identifier of the scanner
all previous Service Keys for this scanner (even if they are expired), that you may have
other required information
If you do not know something, just skip this entry.
Order Service Key for GE Scanner.
Order Service Key for other types of GE Scanners
Just do the same things as described above, and please do not forget to specify Scanner type.
What is License Options and Modules?
License Option or Licensed Module is a functionality of the Ultrasound scanner that is available to use during medical diagnostics or for image processing after.
All enabled options are locked to the scanner's hardware system. Scanner is identified by special serial number. This Serial Number is available on the back of the system - it is marked as "SN" in a boxed cell. Also it is accessed through the Service Menu ("Administration"). For example, Serial Number: D36847.
These identification numbers (Serial Numbers) are required to make order (and during purchase process) for options renewal or adding options.
Hospitals and diagnostics centres and companies are require to buy new options periodically. This process takes a long time usually. In particular, if you have no direct business ties and contacts in manufacturer's company. Our experience and business contacts in this area allow us to significantly reduce delivery time and significantly reduce the cost of the service. We do this work instead of you and we do this work for you!
Service Key for other vendors
If you want to purchase a Service Key (or Service Password) for other vendor, please select:
* Actual for most of the SIEMENS Service Password and some of GE License Options. Service Keys and Service Passwords for scanners of other manufacturers may be provided in longer time. Delivery time is depend on some parameters that explained before order processing.
---
Copyright © 1996-2017, Service Password Ltd. All rights reserved.